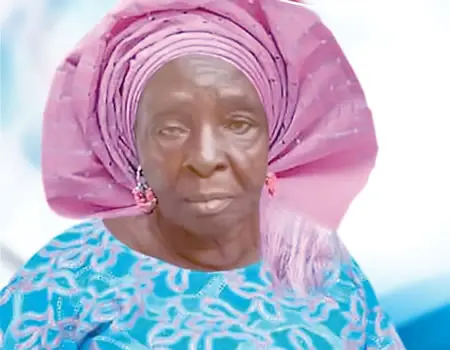 Popular actor, Saidi Balogun, has said that he would miss his mum's constant prayers and love, adding that he would not forget the motherly role she played in his life when things got bad for him.
The actor woke up to the news of his mother's death in the early hours of Monday while he was preparing for a movie project.
He revealed that the call he received on the death of his mother left him in a bad mood, adding that he was consoled by the fact that she lived a good life, pointing out that he and other children would ensure that she was given a befitting burial.
Speaking with R on the demise, Balogun said: "My mother was such a caring and nice person, she's irreplaceable. She stuck her neck out for me to be somebody in life. She became one of my biggest pillars. Whatever I wanted to do, she gave me pieces of advice, she's my sense of direction."
"I was really happy that my mum died on a Monday, the same day the great Prophet Mohammed died. Many alfas pray for this coincidence and God just gave it to my mum free of charge."
Recalling his last moments with his mother, Balogun said his mother was always encouraging him to take life easy and treat issues with the fear of God.
"My mother's last words to me were: "Saidi, take it easy, just take people the way they come to you, life is short, be happy."
The actor further revealed that the eighth-day Fidau would hold tomorrow while the burial ceremony will take place in March, 2020.