FG Begins Asphalt Laying, Street Lights Installation On The N386 Billion 2nd Niger Bridge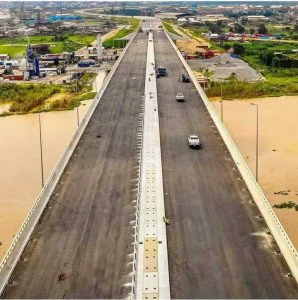 History is about to be made in South East by the APC-led federal government as the party has begun the asphalt laying, and streetlights installation on the N368 billion second Niger Bridge.
In a statement released by Mr. Michael Kizito Okenwa, the publicity Secretary of the party, APC, gave applause to the Buhari administration for this successful completion of the bridge.
He added that this is one of the issues-based discussions that will be used as a campaign in the Southeast for the 2023 presidential election.
Minister for Works, Babatunde Raji-Fashola has said at many foras that the completion of the Second Niger Bridge is one of the three critical projects that his principal, President Buhari had mandated him to complete, which would be delivered to Nigerians before the tenure ends next year. Others he mentioned were Lagos- Ibadan Expressway and all these will soon be delivered.
It will be recalled that the PDP-led FG had promised for 16 years to construct the Second Niger Bridge, which preceded three administrations but was not fulfilled until the present Buhari-led APC Federal administration took it up seven years ago.
President Olusegun Obasanjo had campaigned with the Second Niger Bridge in 2003, same with successful governments of Late President Umar Musa Yar'ardua and Goodluck Jonathan's Administration, only President Muhammadu Buhari and the APC led Government had the will power to deliver this project and it's worth tremendous commendation.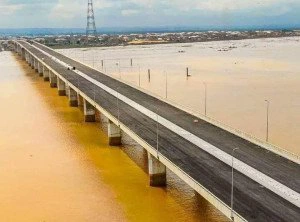 The project is set to be completed in December this year, it will present the ruling All Progressive Congress a springboard upon which they will rely on to launch an issue based campaign in South East Nigeria.
Following the almost completion of the bridge, Mr. Okenwa commended the Minister of Works and President Muhammadu Buhari for keeping their words.