Femi Kuti gets Knight of France
Femi Kuti Becomes Knight Of France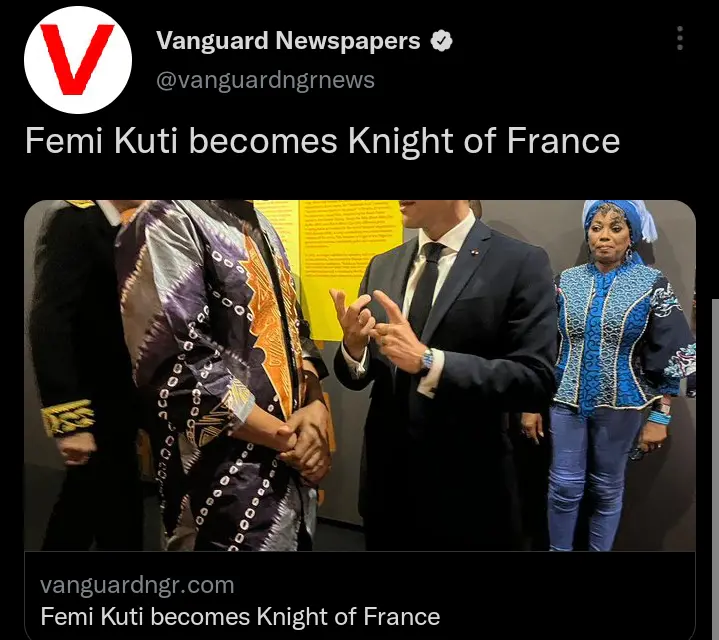 Photo Credit:Vanguard Newspapers
Afrobeat legend Femi Kuti is now a Knight. The 'Sorry Sorry' singer was awarded the title of Knight of the Order of Arts and Letters – Chevalier de l'Ordre d'Arts et Lettres – in France last weekend. The honour came for the Grammy nominee during an Afrobeat exhibition in Paris, France, known as Rebellion Afrobeat.
In his appreciation speech, Kuti thanked the organisers while imploring world leaders and France to change policies that aren't favourable to Africa and its nations.
What I Hate About Men In Movie Industry – Olamide Odunlade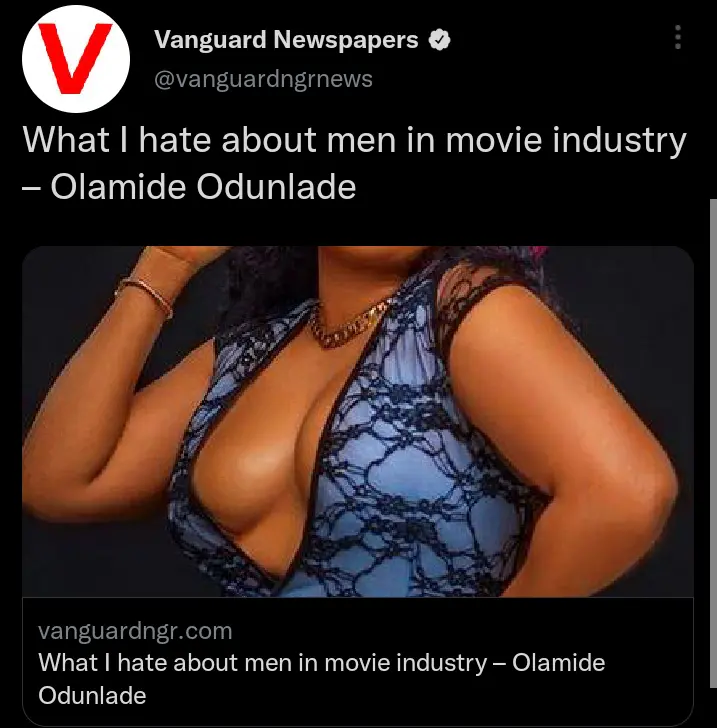 Photo Credit:Vanguard Newspapers
Beautiful actress, Olamide Oyindamola Odunlade popularly known as " Olamideoyin Omomala" who recently declared on her Instagram page that "it is better to join a witch society than being in Nollywood" has shared some of her put-offs with Potpourri in a WhatsApp, suggesting that the men are just as bad as the women in Nollywood
According to her, the women are fond of eye-service and are mostly betrayers while the men wouldn't lift a muscle to help anyone one unless there is something to gain in return.
"What turns me off about the movie industry is their eye-service from the women and the men have to be dating you or collecting money from you before they can feature you in movies