Imo State University building collapses
Following a 15 minutes down pour last Thursday, what would have been a national tragedy, Imo State witnessed yet another building collapse as one of its campus of Imo State University [IMSU], in Aboh, built by former governor Rochas Okorocha has collapsed.
The campus which was one of those hurriedly built by the immediate past governor at the twilight of his administration gave in this afternoon, luckily no life was lost.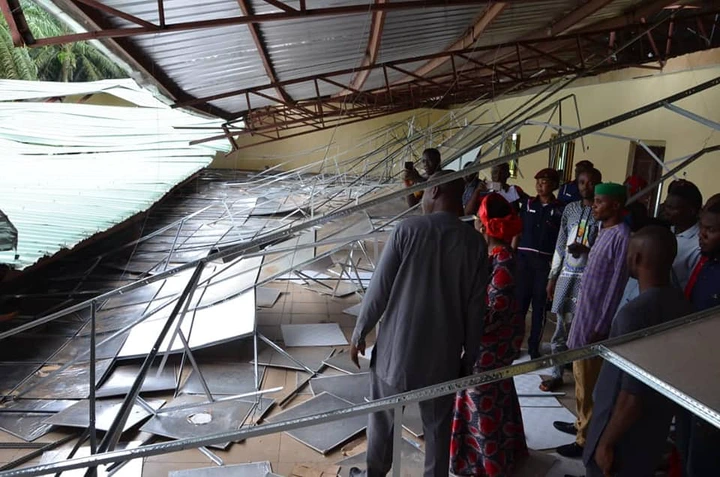 An eye witness revealed that the buildings which were uninhabited came down Thursday afternoon after a very light shower that barely lasted for 15 mins.
In his words: "I was coming back from my in-law's place this afternoon at about 2pm after the small rainfall and while passing the school area we were hearing small rumblings and before we could know what was going on, the whole building collapsed".
It will be recalled that the said campus was one of the buildings which the Nigeria Society of Engineers and Council for the Regulation of Engineering in Nigeria [COREN] had asked Governor Emeka Ihedioha to shut down.
They recommended that all the tunnels, flyovers and public buildings built by former Governor Rochas Okorocha failed their integrity test as they are unfit for human use.
Already, a tunnel, the relief market, orji flyover all built by the last administration of Okorocha have all collapsed.