Ogun Landlords demand 1.5 Billon compensation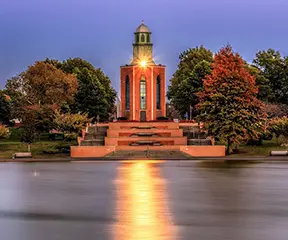 Some aggrieved landlords in Ogun State, who are still awaiting compensation four years after the demolition of their buildings under former Governor Ibikunle Amosun for road construction, have appealed to Governor Dapo Abiodun to pay the money, which they claimed is over N500million.
We learnt that the landlords, who spoke under the auspices of Yakoyo-Odozi-Ojodu landlords Association in Ifo South Local Council Development Area, had last year filed a suit against the administration of former Governor Amosun before an Ogun State High Court in Abeokuta, demanding full compensations.
But they were said to have opted to settle the matter out of court, a decision the court reportedly acceded to.
Speaking with newsmen on Saturday, the President of the Landlords' Association, Prof. Olakunle Macaulay, said the last administration was not forthcoming on negotiations with the landlords.
"We won't stampede Governor Abiodun; we will wait for him to form his cabinet and let those put in charge discuss with us before deciding on whether to return to court or not," he said.
A leader of Yakoyo-Odozi-Ojodu Landlords Association, Prince Jimoh Oshinubu, had recently valued properties brought down by the government's bulldozers in the area at over half a billion naira, lamenting that "not a dime has been received so far, after so many entreaties to the then Governor Amosun, and other government officials."
In his words, Oshinubi, who was also affected, said, "The state government failed to fulfill its promise of compensating persons whose properties were demolished between 2014 and 2015 when the ambitious project that runs through Ojodu, Odozi, Akute, Giwa, Okearo and Sango began."
"Nobody is against development; nobody is saying the road should not be constructed. But we are human beings for God's sake and we should be treated as such," he complained.
But justifying why it embarked on massive demolition of buildings along the stretch, the Ogun State Government had then said it was inevitable if development was to come the way of an increasing population of its citizenry.
It, however, noted way back in 2012 at the beginning of phased demolition of buildings in the state, that it had anticipated paying about N10 billion as compensation to affected property owners in the state