Wada congratulates Yaya Bello on his re-election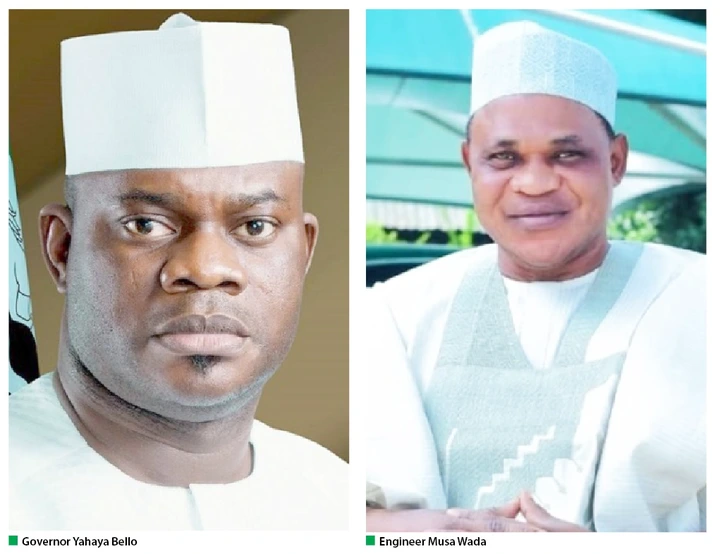 Candidate of the Peoples Democratic Party,
Engr. Musa Wada
,
has congratulated Yahaya Bello of the All Progressives Congress candidate, Incumbent Governor Yahaya Bello over the Saturday gubernatorial elections.
In a statement released on Sunday, Wada conceded defeat to Bello and said that it was time to move on.
"Every General knows when its time to move on. He knows when to call off the battle and prepare for the next war. Above all, he knows when he has given the best and it did not yield the expected results. Perhaps, God, who rules in the affairs of men decided otherwise.
I hereby congratulate my brother and friend, Governor Yahaya Bello, the candidate of the All Progressives Congress (APC). I wish him a fruitful second term in office and pray that some of wrongs and issues which came up during the campaigns would be effectively tackled this time around.
"It is likewise my advice that Governor Bello should be magnanimous in victory. He should take steps to heal the wounds and take steps to reconcile the state across party lines. Kogi belongs to us all and he must allow all, irrespective of ethnic, religious or other social diversities to coexist in harmony, tolerance and mutual exchange of ideas. We must make Kogi work for all.
"To all leaders and members of our party, supporters and other well wishers, I thank you for believing in our project and standing till the end. My fervent prayer is that God shall not abandon you at the point of need. Rest assured that I remain eternally grateful for what you have done for me.
We Understand that Bello is ahead of the other 23 candidates with 184,430 votes margin in the election declared by the Independent National Electoral Commission (INEC).
According to the report From the results announced, the incumbent governor polled a total of 245,269 votes, followed by Musa Wada of the Peoples Democratic Party (PDP), who came second with 60,839 votes