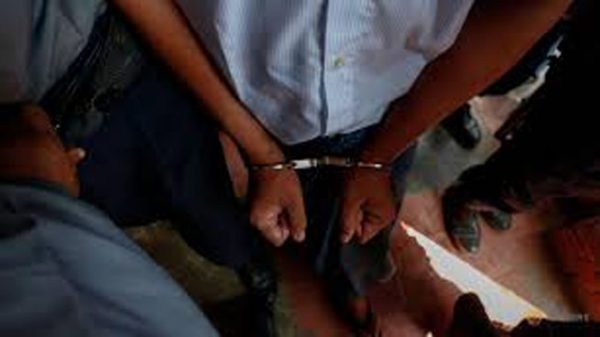 CYRIACUS IZUEKWE
A 28-year old man, Afonla Yakubu, has finally opened up on why he inserted his finger into the private part of his neighbour's 4-year old girl in Lagos.
P.M.EXPRESS reports that Yakubu told the Police that he wanted to see how the little girl's private part looks like and had no intention to molest or rape her.
The incident happened at Balogun Street, Iju, Ishaga area of Lagos, where they reside.
The suspect, Yakubu, reportedly lured the victim to his apartment, removed her pant and inserted his finger into her private part in order to satisfy his sexual desire.
However, he was caught in the act and handed over to the Police at Isokoko Division. Yakubu was detained at the station for interrogation.
During interrogation, the 28-year old suspect told the Police that he only checked her private part and did not penetrate her because he knew that she was still a minor.
The Police found him culpable and subsequently charged him before the Ogba Magistrates Court for statutory rape by penetration with the finger.
The Court did not take his plea after the prosecutor, Supol Benson Emerhi, asked the Court to refer the matter to the DPP for advice.
Thus, the Presiding Magistrate, Mrs. O. Sule-Amzat, ordered him to be remanded in prison custody without an option of bail.
The Court also directed the prosecutor to duplicate the file and send it to the DPP for advice.
P.M.EXPRESS gathered that the defendant may spend several years in prison custody if the DPP finds him culpable and recommends his trial for the alleged offence and he is found guilty.