Tragedy as passenger died inside commercial bus in Lagos
This world has been said to be a small place and death is inevitable on the planet, earth. Death as we all know can occur anywhere, any time and anyhow.
Such is the case of a yet to be identified man who gave up the ghost in a public bus.
The incident which scare all the occupants of the commercial bus, commuters and even close by shop owners still let a lot of people in awe.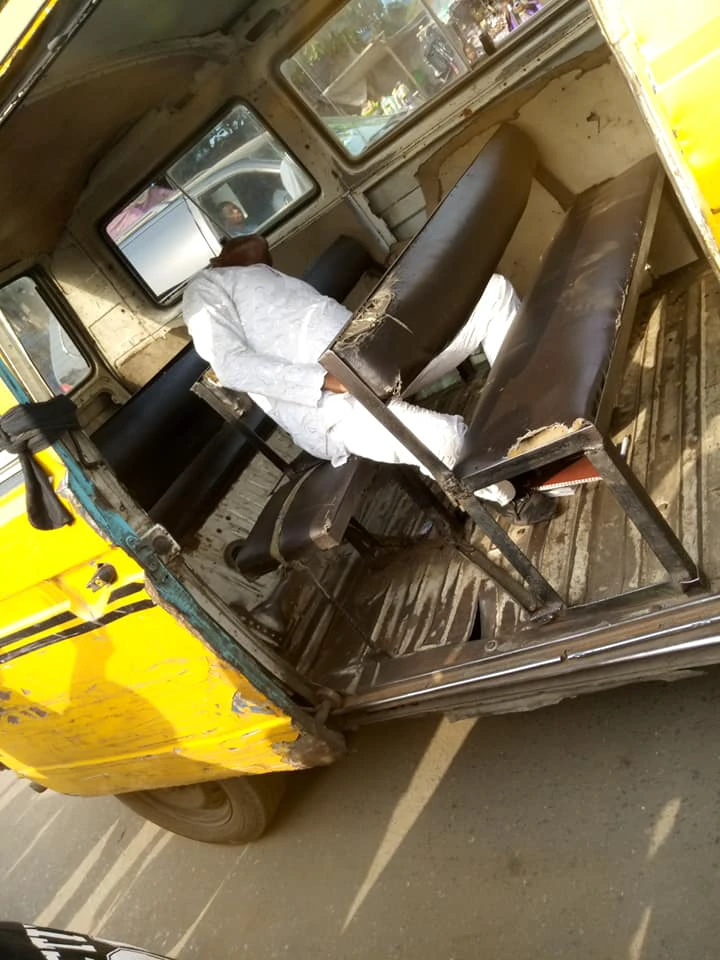 A middle aged man whose name and identity is yet to be identified gave up the ghost today in a commercial bus, which took off from Alaba to Ago-Hausa area of Ajeromi-Ifelodun local government area of Lagos state.
The bus driver, conductor and the other occupants who were in the bus thought the man in question was just sleeping probably due to tiredness or fatique,until the bus got to its last bus-stop and all occupants were expected to drop or pay their fare but, the man in question refused to wake up from the sleep.
On a close look, it was observed that the man is dead. This has to force the bus conductor who has been trying to wake up the unknown man to raise alarm, which scare off everybody within the vicinity, but some people were able to hold their stay and came closer to observe the situation.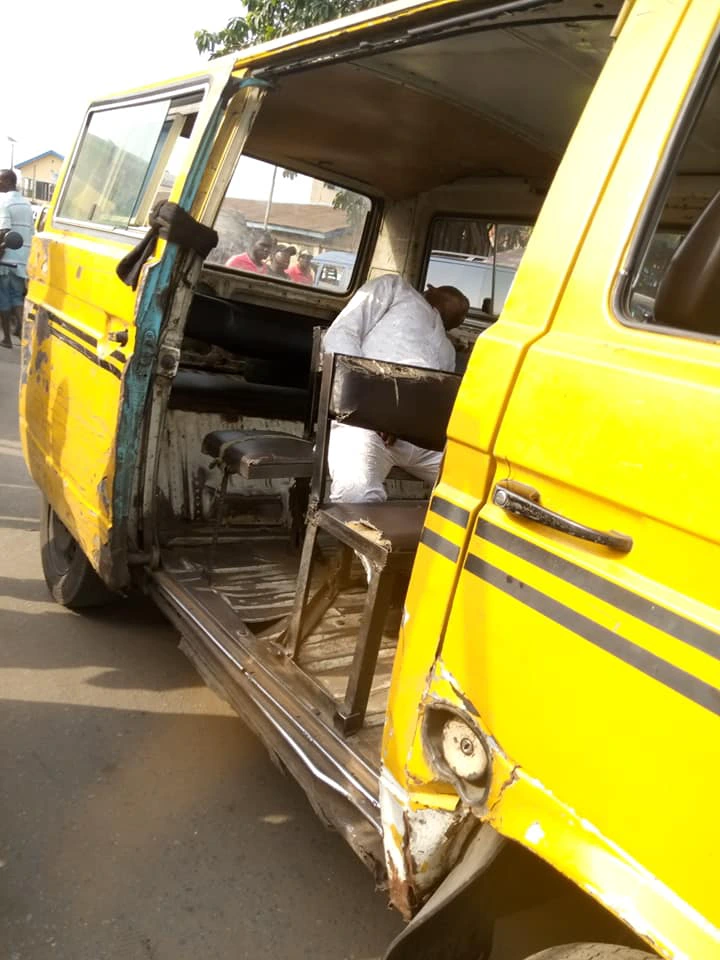 All effort to revive the man by well-meaning Lagosians around the area proved abortive. The issue was brought to the attention of the nearby police station whose location is opposite Ajeromi-Ifelodun local council office.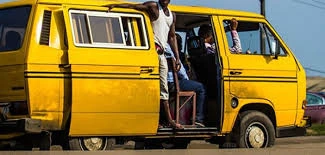 According to one of the bus occupants who wants to remain anonymous, we all rushed into the bus at the Alaba loading station and the man was looking health with no sign of weakness, even when he was asked for his transport fare, he paid without hesitation until the unfortunate incident happened which he stated was still a misery to him.
Watch video below: https://www.facebook.com/abdulyekini.emmanuel/videos/873891183037518/?t=1