An 11-year old girl, Miss Favour Okechukwu, has been gang raped to death by four men, who lured her to a room and took advantage of her in Ejigbo, Lagos.
P.M.EXPRESS reports that the incident happened at Olarewaju Street, Ejigbo area of Lagos.
According to the residents, the victim returned from school and her mother sent her to go and buy a popular snack, gala, from a nearby shop in the area around 3pm.
However, she was unable to buy the gala as she was lured to a room where she was engaged in marathon sex, she became unconscious and eventually died.
The suspects fled abandoning her inside the room until when the father returned from work and started looking for her.It was then she was discovered in the room naked and dead.
The Ejigbo Police Division was contacted over the dastardly act and the DPO, CSP Olabisi Okuwobi, mobilized her officers, they raced to scene and discovered the lifeless body of the girl in the room.
Following the ugly incident, the residents fled the area including the shop owners, who were afraid of likely Police interrogation.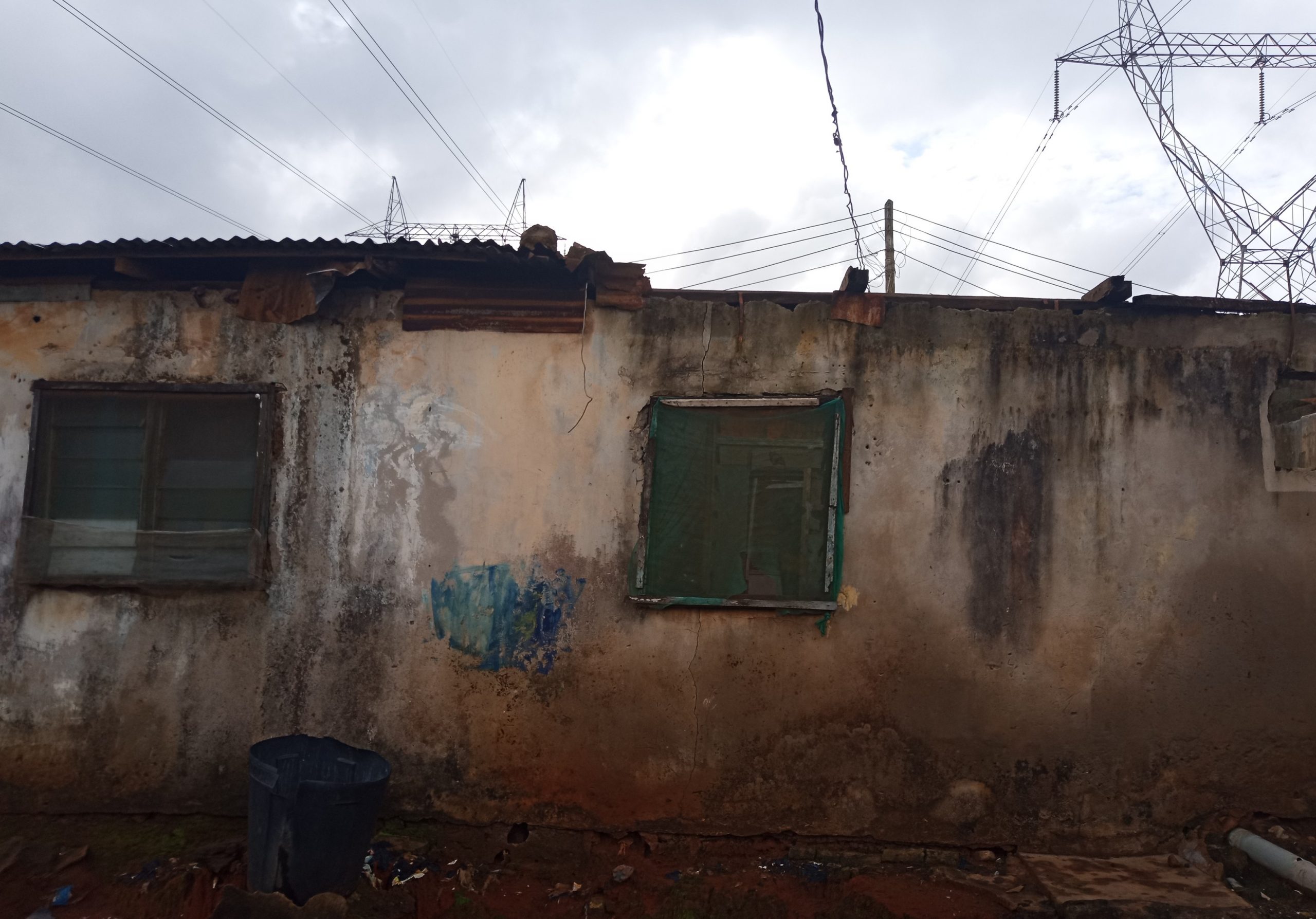 The owner of the room identified as Tabi, a.k.a T. Boy, has been arrested and detained at the Police Station while other suspects, who allegedly committed the act were at large.
Some tenants were equally summoned for questioning by the Police over the crude act which has turned the whole area into mourning.
When P.M.EXPRESS reporter visited the scene of the incident, it was cordoned off by the Police before the Lagos State DNA & Forensic Centre (LSD & FC) went there to conduct forensic analysis on the victim. Their ambulance was used to evacuate her corpse to be deposited at mortuary for further investigation.
The area, where the incident happened, was known as a notorious slum where many atrocities were said to have happened in the past. It was gathered that apart from raping of small girls, married women were not spared.
According to residents, the criminals using the place under power line have defrauded married women and at the same time raped them including being used for drugs dealing.
Meanwhile, the Police were said to have intensified efforts to arrest other suspects who were now at large as the official of Ejigbo LCDA, who visited the scene, expressed shock over what happened.
Source: PM Express.