US Election 2020 presidential results as Joe BIDEN took the lead in Pennsyvania, a state Trump needs to win reelection
By Meg Wagner, Melissa Macaya, Melissa Mahtani, Veronica Rocha and Amanda Wills, CNNUpdated 9:10 a.m. ET, November 6, 2020
THE ROAD TO 270253213270Updated 9:08 a.m. ET, Nov. 6
30 PostsSORT BYLatestOldest3 min ago
Airspace now restricted over Biden's home
From CNN's Pete Muntean
New restricted "national defense airspace" has been put in place over Democratic nominee Joe Biden's home in Wilmington, Delaware.
The Federal Aviation Administration posted the Temporary Flight Restriction on Wednesday, the day after the general election. An FAA notice to pilots available online shows the one mile radius no-fly zone is now active until next Wednesday morning.
The FAA says airspace has also been temporarily restricted over the nearby Chase Center, where the stage is set for a possible Biden victory speech – should he ultimately win the presidential election. 8 min ago
John King: Biden taking lead over Trump in Pennsylvania is "potentially decisive moment in the race"
From CNN's Adrienne Vogt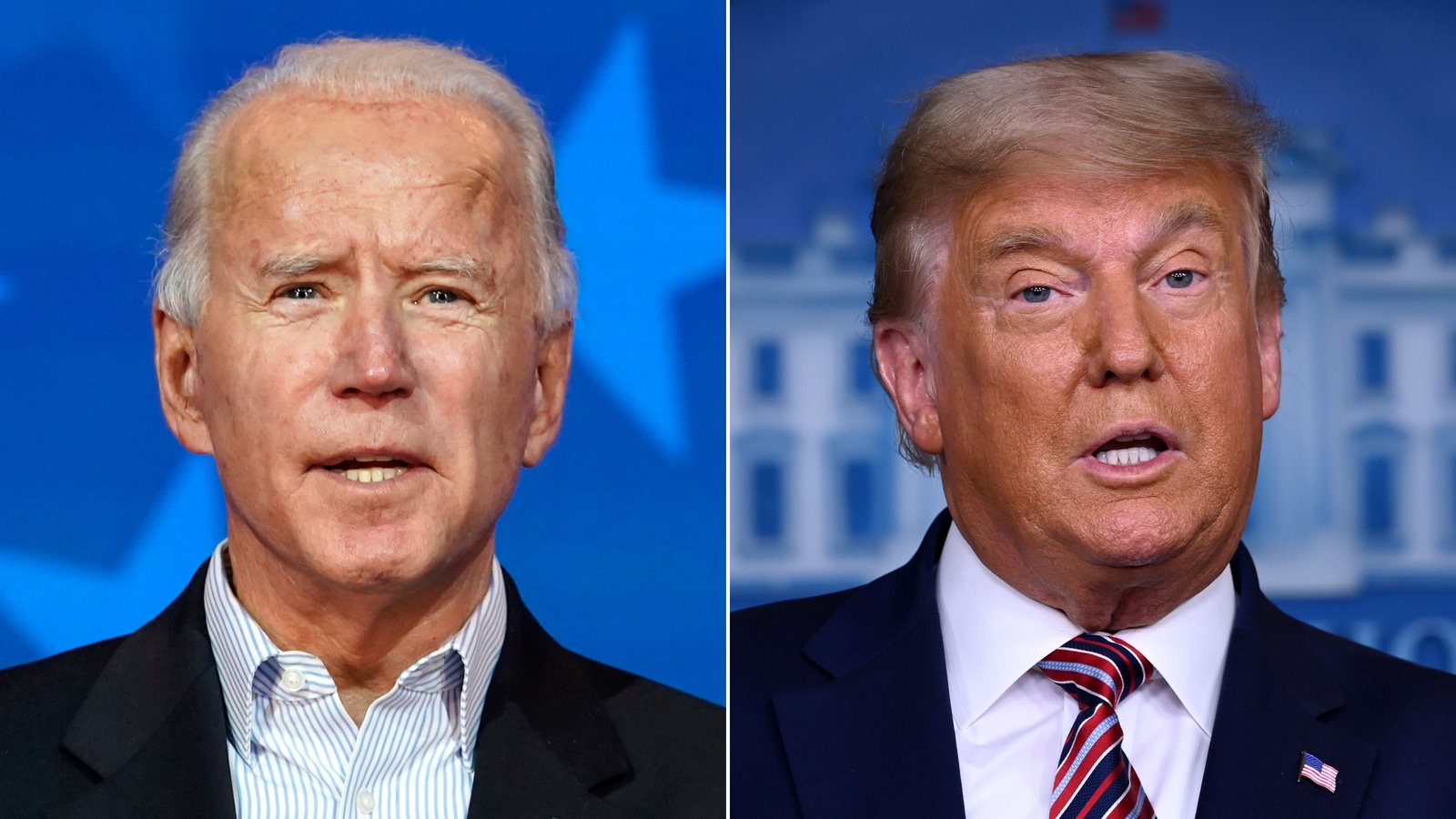 Joe Biden has taken the lead in Pennsylvania over President Trump, a "dramatic and potentially decisive" development, CNN's John King said.
In the latest update, Biden got 27,396 votes, while Trump got 3,760 votes. Of the 31,412 votes that were just tallied, 87% of that vote came in for Biden. He has now taken the lead in Pennsylvania by 5,587 votes.
Overall in the state, Biden has 3,295,304 votes, 49.4% of the total — while Trump has 3,289,717 votes, or 49.3%.
"The President cannot win reelection without Pennsylvania and without Georgia. Overnight, Georgia flipped blue. Seconds ago, Pennsylvania flipped to the blue. We cannot understate this moment. It's not over, still counting votes, but Joe Biden now in the lead in Pennsylvania, in the lead in Georgia, in the lead in Nevada, in the lead in Arizona," King said.
8