The October national convention of the PDP is fast approaching but the zoning formula which Governor Ifeanyi Ugwuanyi of Enugu State will soon announce has already caused a crack in the PDP.
Members of the PDP know what to expect at the NEC meeting of the party which will take place this Wednesday.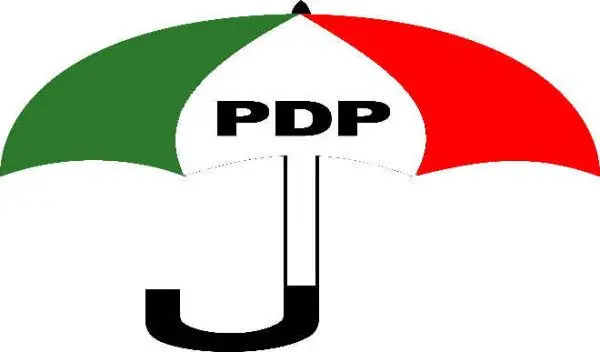 Photo Credit: The Nation
Those who favour and those who are against the zoning formula are already rocking the boat in PDP to achieve their aim. According to Nation newspaper, zoning of offices has torn PDP apart.
It is a sign that another crisis looms because Former Senate President of Nigeria, Anyim Pius Anyim and Oyo State Governor, Seyi Makinde have clashed over this zoning formula. This will form the basis of our discussion in this piece.
Why does another crisis loom in PDP?
Former Senate President Anyim Pius Anyim is leading the 'Move Around Group' which wants the national chairmanship position to be zoned to the North.
Oyo State Governor Seyi Makinde is leading the ' Maintain The Status Quo Group' which simply means that the 2017 zoning formula which zoned the presidential ticket to the North should be used.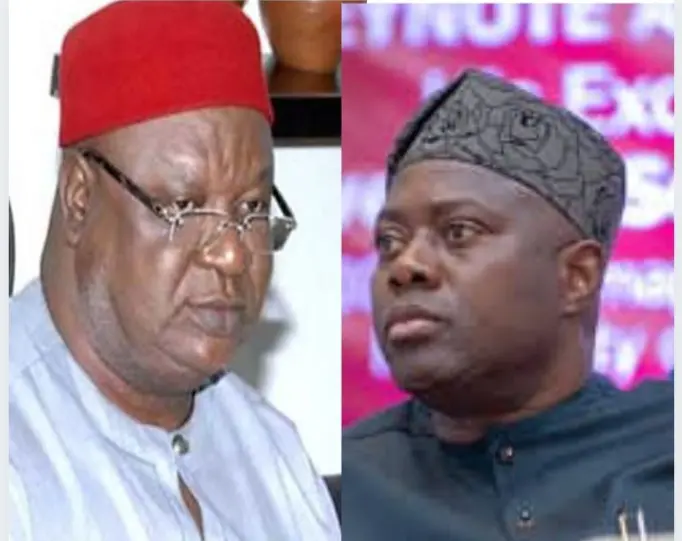 Photo Credit: Canva
Anyim and Makinde argued extensively at the last meeting of the zoning committee in Enugu which made the Enugu State Governor who heads the zoning committee reschedule their meeting. Anyim Pius Anyim is insisting that it would be an injustice for the PDP to zone the 2023 presidential ticket to the North when Buhari who is a Northerner will complete his 8 years in 2023.
Also, he feels bad that the South-East which has supported the PDP since 1999 is not considered for the 2023 presidential ticket of the PDP. Makinde wants the 2017 zoning formula to be used because it favours the South-West which is mobilising to produce the next national chairman of the PDP.
He wants Eyitayo Jegede to emerge as the next national chairman of the PDP which will boost his influence in the party.
This issue of zoning has divided the PDP Governors with Southern PDP Governors except Makinde vowing to resist zoning the 2023 presidential ticket of the PDP to the North.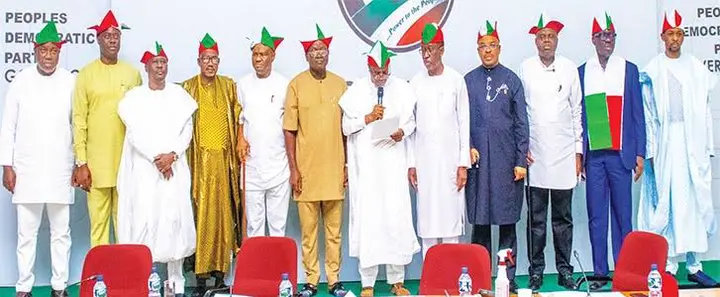 Photo Credit: Sun Newspaper
All these are signs that the PDP may be in for another crisis as its October 30 and 31st national convention approaches.