The governor of Rivers State, southern Nigeria, Nyesom Wike has filed a lawsuit against Atiku Abubakar over the 2023 presidential ticket of the Peoples Democratic Party (PDP), Nigeria's main opposition party.
This online news platform understands that Governor Wike filed the lawsuit alongside another PDP member Michael Ekamon, according to filings entered before the Abuja Division of the Federal High Court. The applicants also joined the PDP, Governor Aminu Tambuwal, and the Independent National Electoral Commission (INEC) in the matter.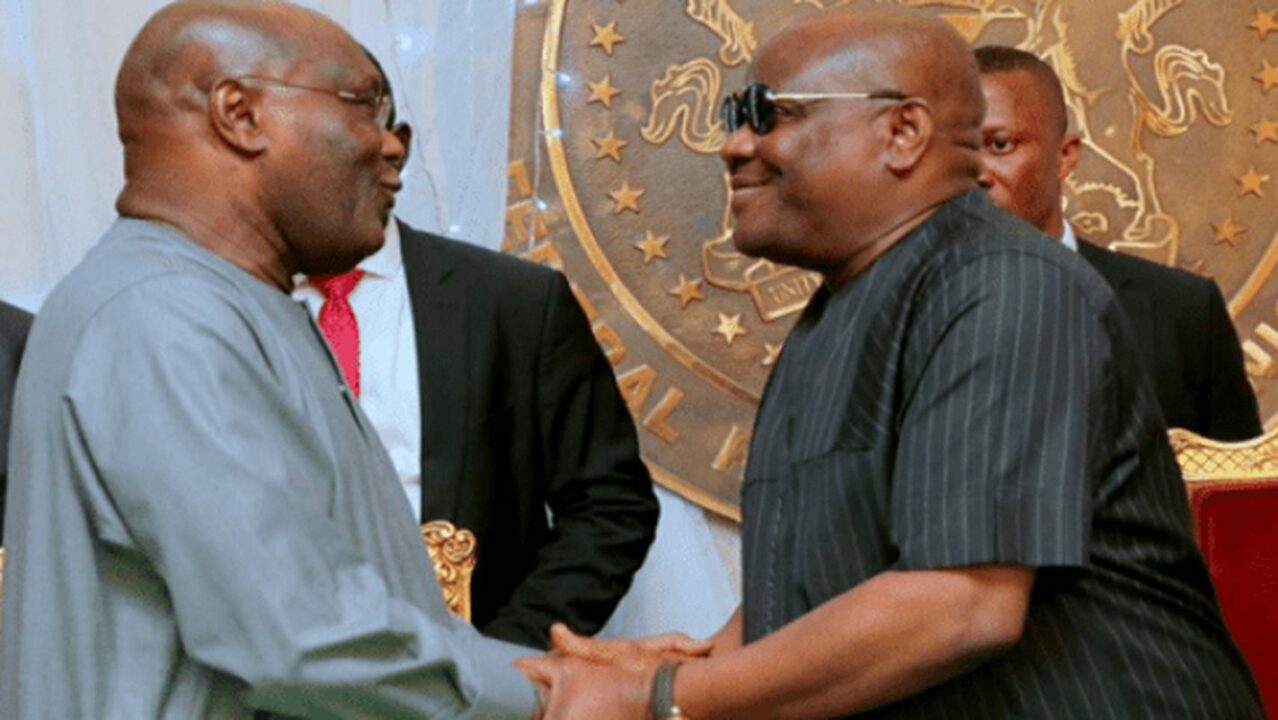 The parties were served on July 1, and a PDP official responded to the originating summons on August 5 in Abuja. The lawsuit could complicate the main opposition party's drive and message leading to the 2023 general elections — for a platform already bogged down by the upswing of Peter Obi and his Labour Party base.
Newsone Nigeria  Governor Wike's suit is coming at a time a reconciliation panel has commenced sitting to resolve a cold war between Atiku and Wike over the outcome of the presidential primary and the selection of a running mate by Atiku. The crisis escalated last week when Wike publicly accused Atiku of lying about the extent of the infighting while allegedly instigating attacks through Sule Lamido and others, calling them "attack dogs."
Governor Wike has been seething over the convention outcome for several weeks, and his anger intensified after Mr Abubakar passed him over for Ifeanyi Okowa as the vice-presidential candidate. Mr Abubakar said competence and loyalty weighed heavily in his considerations for a running mate.
The Rivers Governor came second during the primary, scoring 237 votes to trail Atiku, who polled 371 votes from the total 767 votes cast at the convention ground in Abuja. The Rivers governor blamed his defeat on Tambuwal's decision to step down for Atiku at the last minute, describing the process as unfair — even though he did not argue that it violated the party's standing rules.