Ondo State's governor and the former President of the Nigerian Bar Association, (NBA) Rotimi Akeredolu, SAN, has reacted after Chief Niyi Akintola called the immediate past president of the Association, Olumide Akpata a boy.
Information that was given by Vanguard Newspaper Made it known that, Governor Akeredolu, in a statement he personally signed, kicked against the statement credited to Chief Niyi Akintola, SAN, referring to the immediate past President, of the association, Olumide Akpata, as a boy, as the governor further cautioned Akintola against divisive utterances.
Akeredolu said that, Olumide Akpata, cannot be referred to as a boy in any circumstances and that, members of the association should embrace peace and continue to work for the progress of the association instead of attacking each other due to grievances.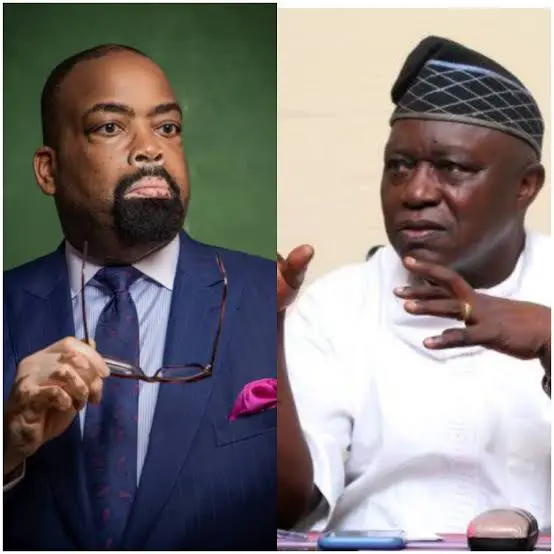 The statement reads, "I am sure that Niyi Akintola will at a reflective moment agree with me, all colleagues and reasonable people that, our immediate past president, Olumide Akpata, though junior in age and length of membership of our great association, cannot be referred to as a boy biologically or otherwise."