The Tinubu Campaign Organization has disclosed that the presidential candidate of the All Progressive Congress, Asiwaju Bola Ahmed Tinubu does not own Alpha Beta, a Lagos based auditing firm that is responsible for the collection, auditing and remitting of Lagos Internally generated revenue.
For many years, many Nigerians especially in Lagos believe that the company is owned by the former governor of Lagos and he is only using it as a pipe through which Lagos money is being drained into his personal pocket.
The rumour became rife recently after he became the standard bearer of rhe ruling party. Tinubu was put on the spotlight and everything around him including his source of wealth became a public debate as he was linked to the ownership of some companies including the Alpha Beta.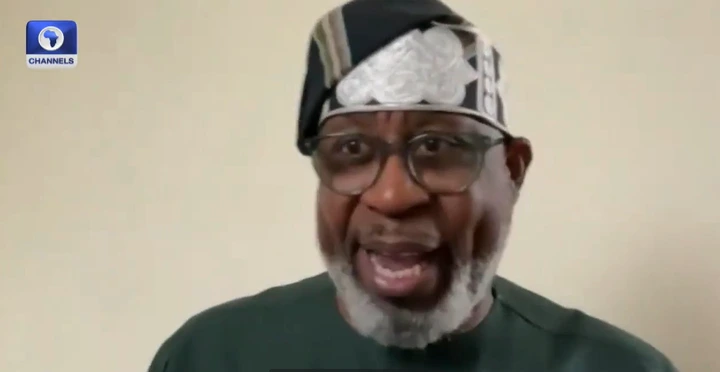 While clarifying what he believes as misinformation on Live TV on Sunday, the former Commissioner For Information and strategy, Dele Alake who is in charge of Communication and Strategy of the Tinubu Campaign Organization asked the public to disregard the rumour that Tinubu truly owns Alpha Beta.
He disclosed that the former governor had made his money before coming to do politics in Lagos and he does not have anything to do with most of the companies that are linked to him.
Asked who actually owns Alpha Beta that has been in existence for years and has been saddled with the responsibilities of managing Lagos IGR, Dele Alake responded that whoever owns the company does not matter to them. As a matter of fact, they don't know the owner. All they know is that the company is doing well in Lagos. It is delivering on its responsibilities and there is no point looking for the owner.
They can only find out the owner if it happens that Alpha Beta is not living up to its billing. But for now, the company is working well and Lagos State is getting the result of the contract signed with it. So there is no point finding out about its owner.
Dele Alake stated this while featuring on Sunday Politics