With the Lagos State Governorship elections just Six months away from now, one of the founding fathers of the Peoples Democratic Party (PDP), Chief Olabode George, has revealed how the party's governorship candidate, Dr. Adediran Olajide popularly known as Jandor, lied to him on several occasions over the choice of his running mate.
Speaking during an exclusive interview on CENTRAL NEWS TV some hours ago, Chief George narrated how prior to the party's primaries in May 2022, Jandor reached an agreement with leaders of the Lagos chapter of the PDP to pick Gbadebo Rhodes-Vivour as the party's deputy governorship candidate after the latter had been asked to drop his governorship ambition in favor of the former in order to ensure a seamless primary.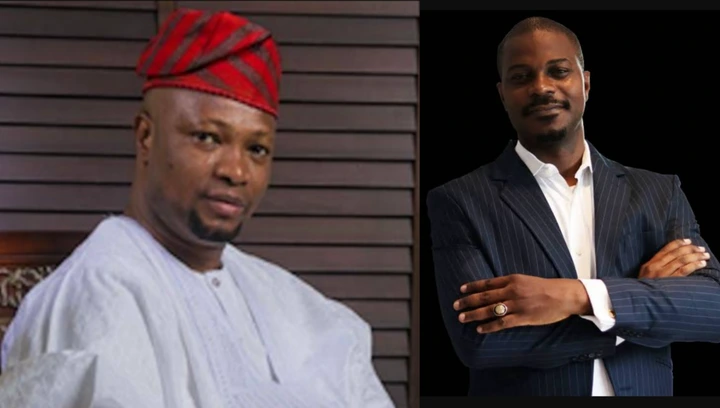 PHOTO: Jandor (Left) and Gbadebo Rhodes-Vivour. Credit: FSNG.
Going further, Chief George stated that he asked Jandor several times if he was willing to go ahead with the party's choice of Rhodes-Vivour as the deputy governorship candidate, adding that on each occasion, Adediran lied that he was okay with the choice.
The PDP chieftain went on to narrate how after the primaries, Dr. Adediran did not keep to the agreement, claiming that his political mentor, Derenle Ogunsanya had asked him to pick Funke Akindele from Ikorodu as a running mate instead. This led to Gbadebo Rhodes-Vivour dumping the PDP for the Labour Party where he went on to emerge as its governorship candidate.
You can watch Chief Bode George's remarks on Jandor below:
https://youtube.com/watch?v=wPUpWe0aeHc%3Fshowinfo%3D0