Amid the emerging reports of how Abuja-based lawyer and human rights activist, Professor Zainab Duke Abiola has been detained and arrested by Nigeria for reportedly assaulting one female police inspector known as Teju Moses.
According to a report by Sahara reporters, Inspector Teju has lamented over the fact that Professor Zainab has often abused her. She alleged that the Professor brings her so low to demanding that she should do menial jobs in the house. Quite on point, the Inspector asserted that she maintained her stance on not doing any home activities because it was against her work ethic.
She revealed how Professor Zainab once instructed her to bring out carpets in her house and wash them, "The next morning, She told me to bring all the carpets in the car to clean them. I explained to her that I could not do so because I was in uniform. She asked why I was so stubborn."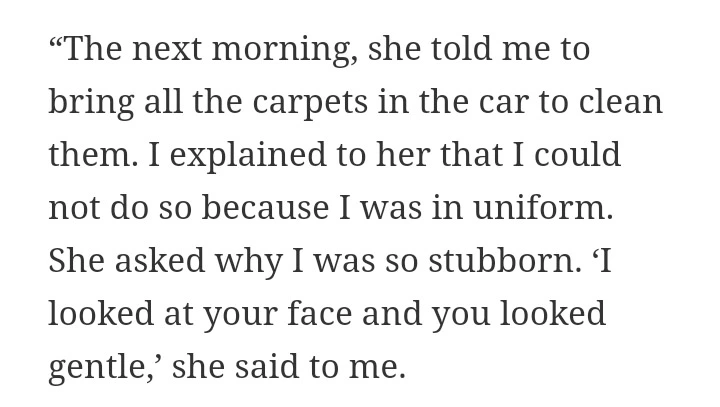 In a viral video, Inspector Teju was seen with blood covering her eyes, demanding water from the people around her which they refused because of her severe condition.
However, Professor Zainab, on the other hand, has denied these allegations while defending herself that Inspector Teju brought a gun into the house and threatened to kill them.
I think CCTV camera footage would have shown what happened in the house