Davido reacts to Portable's tattoo
Musician, Portable, has raised a lot of reactions since showing off the Tattoo he did on his face recently. One of the famous Nigerian musicians to react to the tattoo is Davido.
Davido took to his Instagram story to share the photo of Portable's tattooed face. He said that Portable does not care about what people say about his face Tattoo. Davido even hailed him at the end of the statement.
Davido said: "Zazu show your tattoo. Bruh doesn't give AF. Kala".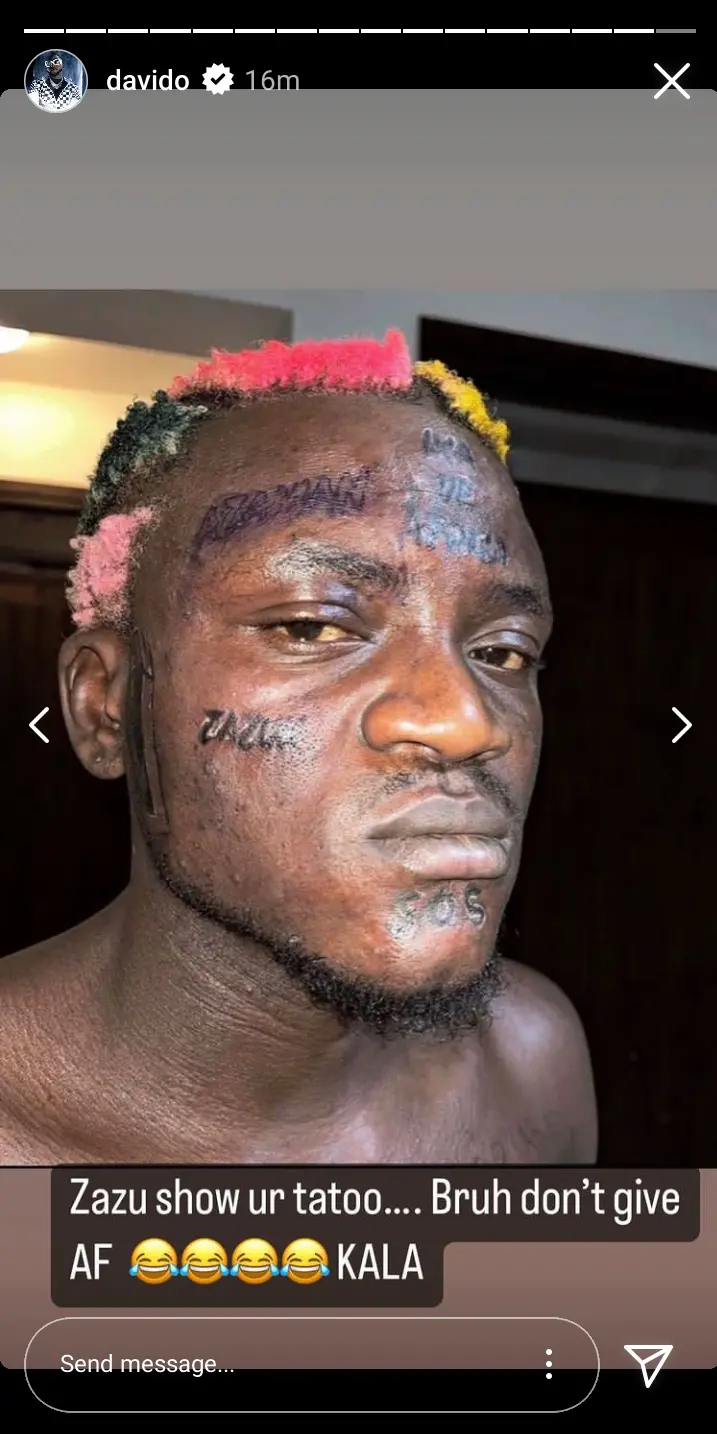 One thing that is almost certain is that Portable will reply to Davido's statement. Portable likes to draw attention of big Nigerian musicians like Davido and others.He has been looking for Davido's attention for a song together for a very long time.
Davido who had an issue with Portable before seems to have gotten over it. For him to have shared a photo of Portable which such reaction, they are perhaps no more in any form of misunderstanding