Reactions As Tinubu's Minister, Ohanenye Threatens To Sue UNReactions trail Tinubu's Minister, As Ohanenye Threatens To Sue UN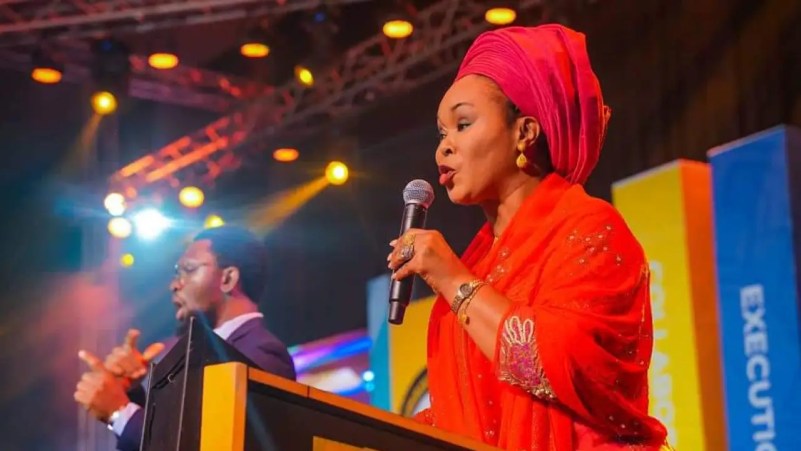 Nigerians have taken to social media to react to a video of the Minister of Women Affairs, Uju Kennedy-Ohanenye threatening to sue the United Nations (UN) over alleged financial mismanagement.
Kennedy-Ohanenye, speaking at a press conference in Abuja on Monday, claimed that the UN has been receiving money from donors on behalf of Nigerians.
She said, "I stand here as the Minister of Women Affairs to demand from all the UN the account of all the monies they sourced from donors in Nigeria's name.
"We want to see the account of what they did. If you don't give us this account, at least let Nigerians see what's going on, then you [UN] apologise to them.
"If we don't get that report between now and November 15, we are heading to court."
The minister's statement have elicited mixed reactions from Nigerians, who questioned the Minister.
Reacting, kwatamaskus: "This woman is a huge disgrace, her ignorance and arrogance is gobsmacking, the govt should do the needful before she disgraces the country."
adewalefajana: "This Minister needs to be reigned in before she causes more trouble for this administration with her often unguarded statements. Quite some in such a short period."
Henry_58069: "Madam Minister, do you think a press conference on such a sensitive issue is the best way out of it? Have u engage in diplomatic relations and it fails? Wouldn't such issue be better handled by Ministry of Foreign affairs? Seems like this is a hasty approach to take."
Ennexlaw: "This woman is always making the wrong moves. Determined to end in infamy. Egocentric and vendetta driven . Should that be the priority of her ministry?"
@maskupnaija: "Are UN agencies/organizations accountable to the Minister or even Nigerian authorities?? Can someone help cause I don't understand the noise."
@Othman_MM93: "This minister should be briefed on diplomatic privileges, immunities , protocols as well as channel of communication. It's okay to want to fire on in your new role but it's also okay to take time and settle down first