Two females, Misturat Okunbanjo (18) and Azeezat Amoo (16), have been confirmed dead in a boat accident that occurred on Thursday, in the Ikorodu area of Lagos State.
Four other victims were also rescued in the incident reported to have happened around 8 pm.
While confirming the incident on Friday, the state Fire and Rescue Service said the passengers were on their way to Isawo from Olorunsogo area of the community when the boat capsized.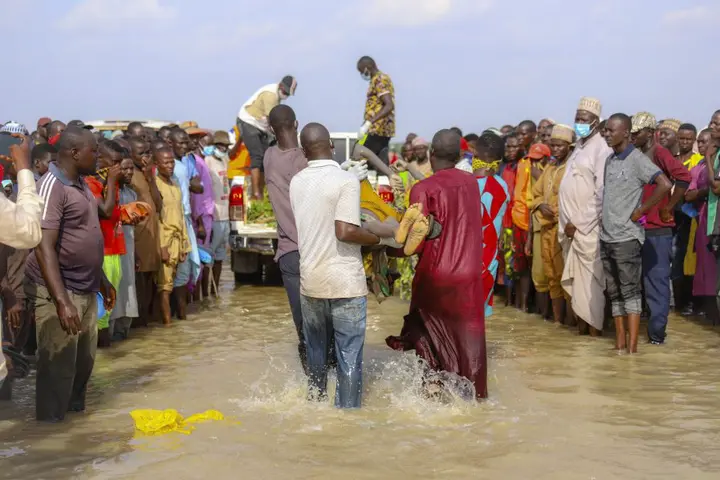 A statement by the agency's Deputy Director, Public Affairs , Ololade Agboola, said a search and rescue operation was conducted by men of the fire service with the assistance of locals which led to the recovery of the bodies.
The statement read, "The Lagos State Fire and Rescue Service conducted overnight operations and successfully rescued four female adults while recovering two others in the Isawo community of the Ikorodu area of Lagos.
"The accident was reported at 8:16 pm on Thursday, prompting the deployment of the Search and Rescue Crew from the agency. The crew collaborated with locals who were familiar with the terrain. "Despite the darkness, the search continued until late at night when it was suspended. Four of the six victims on board the capsized boat crossing from Olorunsogo to Isawo were rescued.
"The crew resumed their efforts in the early hours of Friday to continue the search. Unfortunately, they recovered the bodies of two females, identified as Misturat Okunbanjo, 18, and Azeezat Amoo, 16. The recovery operation concluded at approximately 10:10 pm."
Source: The Punch