Gov. Abiodun starts construction of Sagamu-Papalanto-Ilaro, says road on PPP arrangement
According to a report by Vanguard on Wednesday, November 8, 2023, Ogun State Governor, Prince Dapo Abiodun, on Wednesday revealed that construction work has commenced on the Sagamu-Papalanto-Ilaro Road, under a Public Private Partnership (PPP) arrangement between Ogun Express, the Federal Government, and Dangote Group.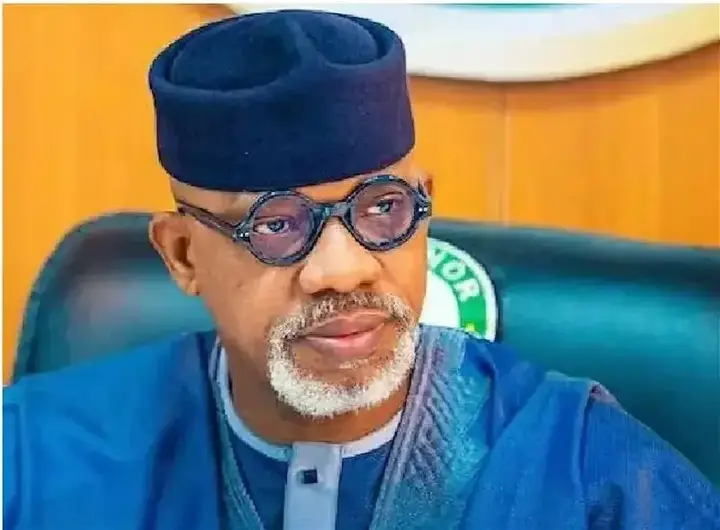 Governor Abiodun, who made this disclosure in Abeokuta, stated that the dual carriageway, which would be constructed with concrete, serves as a successful example of how PPP can be utilized to bring about benefits for the people.
The road, the governor said, upon completion, would ease traffic congestion on the Abeokuta-Siun-Sagamu Road, which currently provides a link from the Ota hub to the Lagos-Ibadan Expressway.
He also noted that the influx of businesses and various types of investments to the state is a clear indication that the PPP approach of his administration is yielding positive results.
The governor emphasized that the various initiatives and projects undertaken by his administration through the ISEYA pillars of support and the proactive engagement of the private sector demonstrate how public private partnership can work if properly equipped.
He said, "Ogun is blessed with mineral resources in abundance; 66% of our land is situated on limestone.
The gas pipelines that traverse our state and the favorable climate have attracted a significant number of businesses and industries to our state."
"Ogun State is the largest producer of cassava in the world, the number one producer of poultry and eggs in Nigeria.
We are the modern, industrial, and educational capital of Nigeria," the governor stated.
He added that the state would soon commence the construction of a Dry Port at Kajola to enable manufacturers to import their raw materials and process them directly in the state, saying this would enhance the State's position on the ease of doing business index.
"This administration has been particularly deliberate in turning the push factor to pull factor.
We will continue to provide the enabling environment for people to come live, work, and play in our State," he added.